MIXTA EFFECTUM
The release of all virtual performances "CYCLICAL FEST 2022".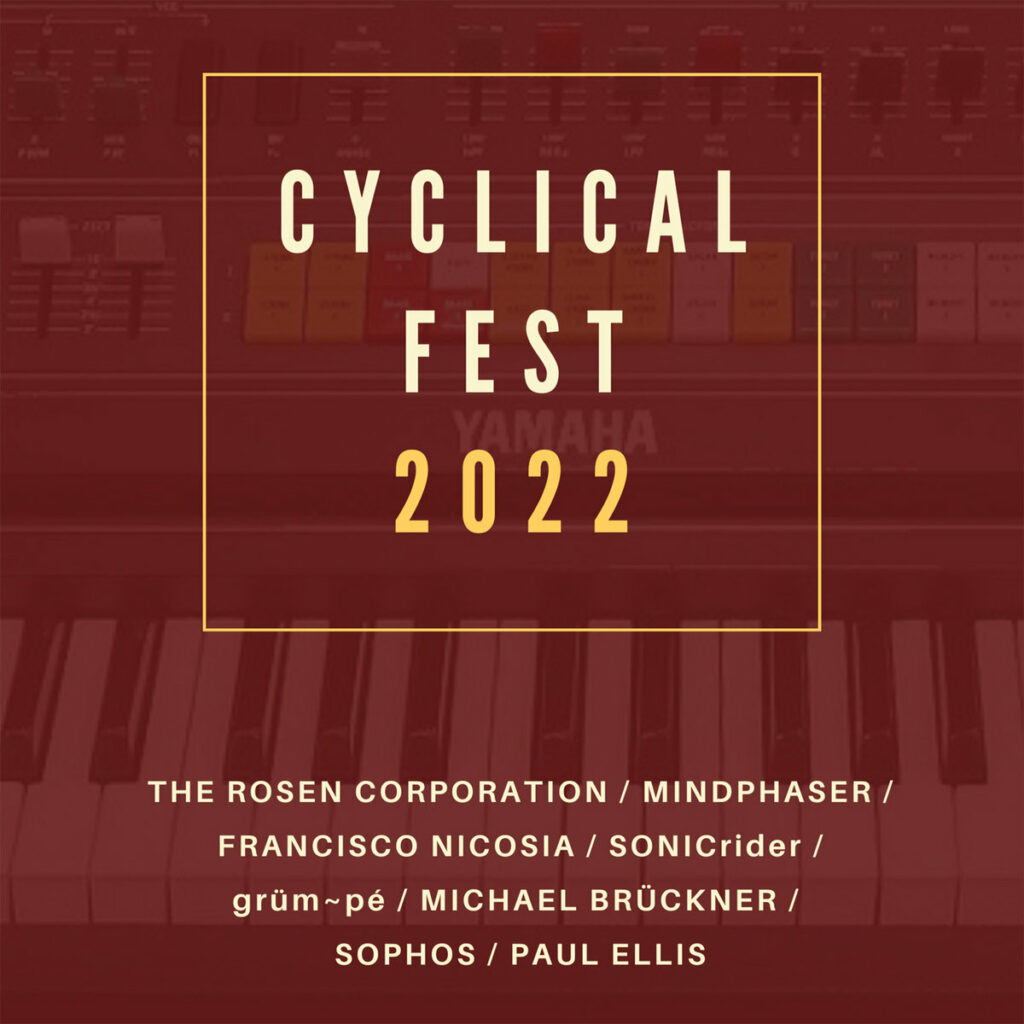 Cyclical Dreams – the label that released ELAPSUS by SONICrider – just released the CYCLICAL FEST 2022 compilation.

The part SONICrider did Mixta Effectum became a walk in the studio starting and ending with the Moog Matriach, in between some sound and rhythm designs translating some "mixed feelings".
8 performances showing a fine pallet of different electronic music styles.

Release date:
November 18 2022
Artist:
SONICrider + 7 others (The Rosen Corporation, Mindphaser, Francisco Nicosia, gr​ü​m​~​pé, Michael Br​ü​ckner, Sophos and Paul Ellis)
Track:
MIXTA EFFECTUM
Play-time (all performances):
30:42 (all 4:52:11)
Recording:
SONICriderSTUDIO
Mastering:
SONICrider
Genre:
Sound and rhythm design (all Electronic Music)
Released by:
Cyclical Dreams Argentina
---
Cyclical Fest 2022 (SONICrider)
Cyclical Fest 2022 (All)
Mixta Effectum – the visual
The video starts at the beginning of Mixta Effectum, fancy some inspiring electronic music by other artist that released on the Cyclical Dreams label go to "start".

✌️