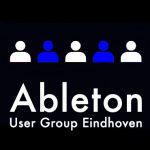 The Ableton User Group Eindhoven NL (also AUGENL) is for all interested Ableton Live, Push & Max for Live users based in (or visiting) Eindhoven. All levels are welcome.
The events are mainly in Dutch but when there is enough interest, a session can also be in English (the language is always part of the event info).
The aim of the Group is to help Live, Push & Max for Live users network, share information and experiment in an informal environment. Any ideas for a special or regular event are welcome.
A regular event looks a bit like:
– Welcome/introduction – members & visitors/time table
– 2 demo's by members/visitors about their work flow / project / performance
– The knowledge base: questions members sent to discuss
– 1 Performance (starting with a brief explanation about the set-up)
– Closing = the start of enjoying a drink, socialize & listen to (our) music…
– Based on the questions, feedback or talks during an event, a special event can be organised.
All events will close (the official part) based on the opportunity for visitors to travel by public transport.
The venue can change based on numbers of visitors, availability & type of event.
Events are published on the Facebook page.
Initiator/organiser: Jurgen Winkel

The Ableton User Group is an official Ableton user group.