MIXTA EFFECTUM
A virtual performance at the online "CYCLICAL FEST 2022", be sure to watch the other performances 2. Enjoy!!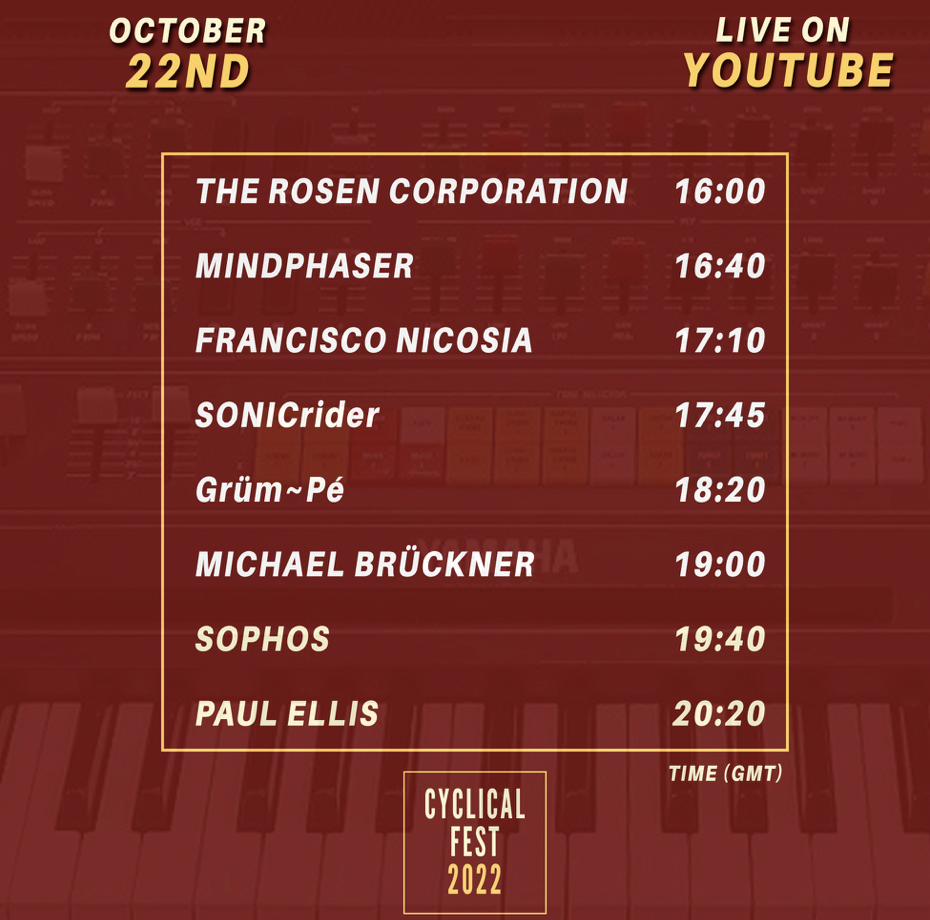 Cyclical Dreams – as a label – just released ELAPSUS by SONICrider and asked to do a pre-recorded performance for the CYCLICAL FEST 2022.

Mixta Effectum became a walk in the studio starting and ending with the Moog Matriach, in between some sound and rhythm designs translating some "mixed feelings".
Hope you like the walk \0/

As written before: please check the whole stream!!

Release date:
October 22 2022
Artist:
SONICrider
Virtual performance:
MIXTA EFFECTUM
Play-time (all performances):
4:52:11
Recording:
SONICriderSTUDIO
Mastering:
SONICrider
Genre:
Sound and rhythm design
Streamed by:
Cyclical Dreams Argentina
---
A virtual performance called "MIXTA EFFECTUM"

The video starts at the beginning of Mixta Effectum, fancy some inspiring electronic music by other artist that released on the Cyclical Dreams label go to "start".

✌️