ELAPSUS
A musical story about "escaping behavior" in 19 chapters release by the Argentinian label "Cyclical Dreams"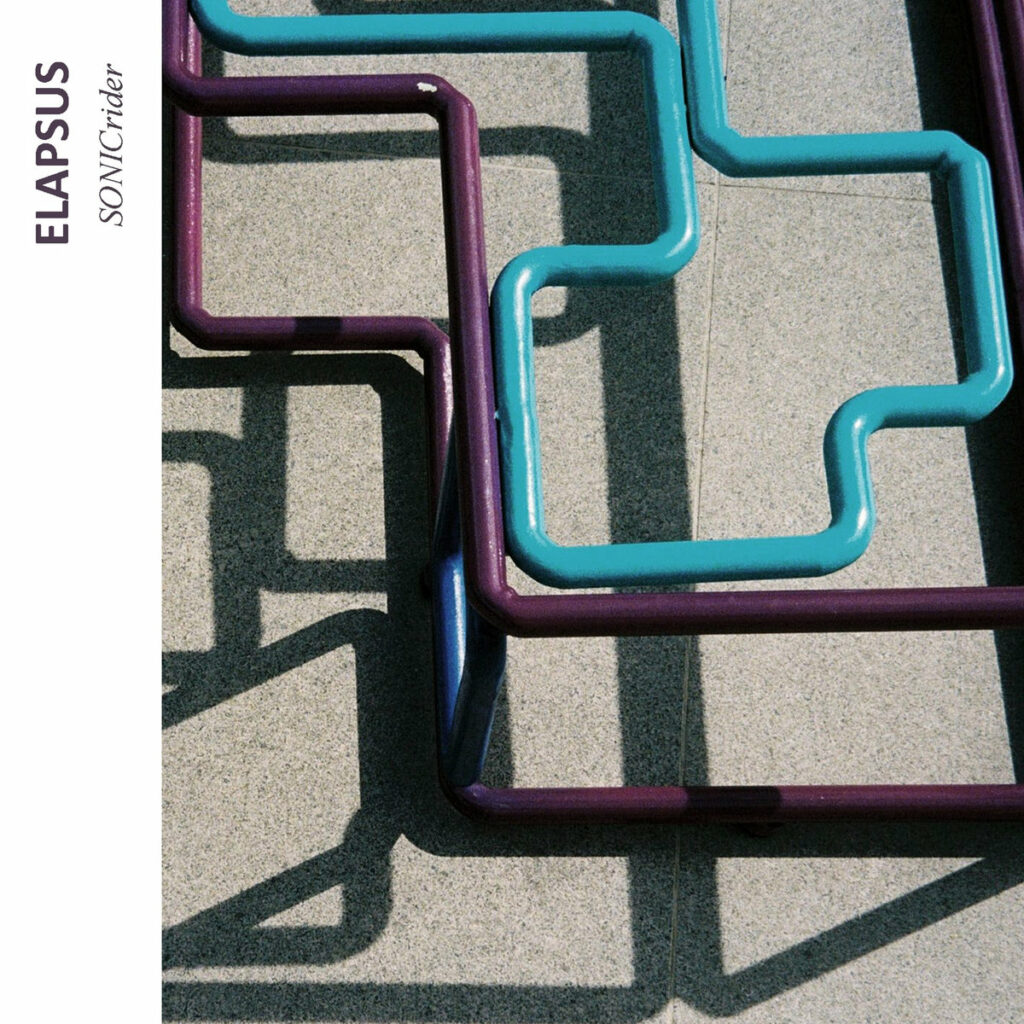 Release date:
September 30 2022
Artist:
SONICrider
Album:
ELAPSUS
Play-time:
Almost 2 hours (19 tracks)
Recording:
SONICriderSTUDIO
Mastering:
SONICrider
Genre:
Modular
Label:
Cyclical Dreams
Cover-art track/compilation:
Cyclical Dreams
Cover photo track/compilation:
Cyclical Dreams
---
A visual called "MORES"

Cyclical Dreams asked SONICrider to make a visual/video for "MORES".

The visual became a sort of dream or hallucination mixing reality – love + industrie + nature + war + behavior + waste + …..

Technical aspect: visual made with VDMX and used the frequencies of the track as controllers for mixing clips, adjust opacity, change colors, etc.
---
A fine ELAPSUS review by Sylvain Lupari
---
About ELAPSUS
Recorded August 2022, Valkenswaard, The Netherlands.

All tracks are played live, recorded in stereo and mastered by Jurgen
Winkel

ELAPSUS (Escaping) is the reflection on the escaping behavior humans embrace knowing not caring about the planet is a short sighted attitude. On the other hand escaping reality is sometimes a necessary action to keep track in the time we live. ELAPSUS can give a peaceful escape, inspiration and energy to be positive about the future.

Thinking about this topic "escapism" I'm convinced we need to be one with the universe, being part of it, not ruling it or changing it.
In the Latin language,
"MORES EFFUFIENDI NON AUXILLIUM FIET UNUM CUM UNIVERSO"
means,
"ESCAPING BEHAVOIR WILL NOT HELP BECOME ONE WITH THE UNIVERSE".

The 8 words of the Latin sentence became the titles of the ELAPSUS
chapters. A story needs a sort of start (incipit) and an end (exire). As a
spoon for the minds ears "temporalis" are 9 tracks connecting the
chapters in a (sometimes) surprising, attention-grabbing, smooth,
intruding way.

All tracks use as a base of hardware or modular instruments, each track has leading instruments. In the list below the leading instruments are stated.

incipit |-> Moog Sound Studio III + Rample

TEmporalis I |-> Error instruments modules

MORES |-> Lyra 8 & Ornament (SOMA), Arp. Error Instruments

TeMporalis II |-> Waldorf Pulse II

EFFUGIENDI |-> Koma Elektronik field & FX kit, Arp, Pulse II, Error Instruments

TemPoralis III |-> DIY string + Koma fieldkit

NON |-> BIA, Pittsburgh modules, AJH Synth, 4MS STS

TempOralis IV |-> DIY Foley instruments

AUXILIUM |-> TipTop: Buchla, Trigger Riot, ONE and LYRA 8 FX

TempoRalis V |-> Waldorf Pulse II + Arp

FIET |-> Moog Mavis & Koma Elektronik Komplex Sequencer

TemporAlis VI |-> ADAC 112 Granular/Looper

UNUM |-> Full set of modules & "solo" by Benjolin

TemporaLis VII |-> Benjolin (module by Rob Hordijk)

CUM |-> Full system

TemporalIs VIII |-> Waldorf Pulse II

UNIVERSO |-> Drone with basic waves

TemporaliS IX |-> ADAC 112 Granular/Looper

exire |-> Moog Sound Studio III + Rample

✌️