KLANKENBOS
A visual as a virtual performance for the NORCAL NOISEFEST 2022.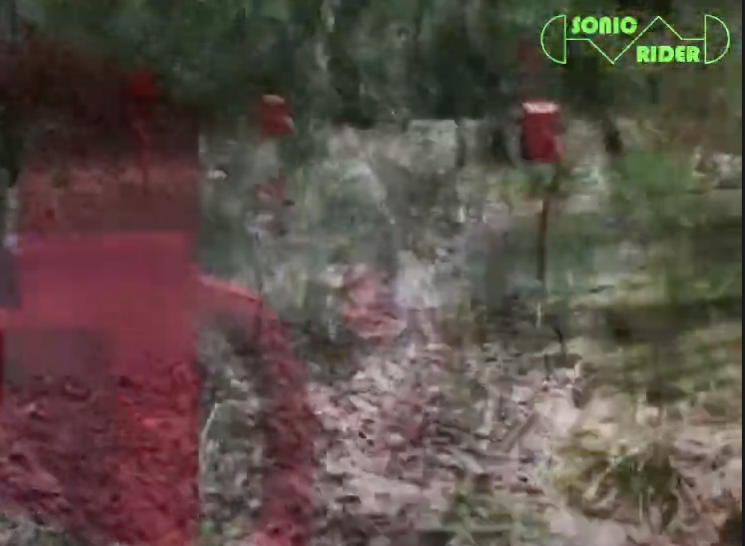 This soundscape is based on "KLANKENBOS" (sound forest) – little red boxes are placed in the forest and make sound when they see movement creating "composition by moving".

The sounds are recorded and used to compose "KLANKENBOS". As counterpart a wood grinder for wooden garbage gives the piece some dark tones.
Hope you like this natural noise composition \0/

Release date:
October 2 2022
Artist:
SONICrider
Visual:
KLANKENBOS
Play-time:
Almost 2 hours (19 tracks)
Recording:
SONICriderSTUDIO
Mastering:
SONICrider
Genre:
AMBIENT (based on field-recordings)
Streamed by:
NORCAL NOISEFEST 2022 (Sacramento, CA, US)
---
A visual called "KLANKENBOS"

The video starts at the beginning of KLANKENBOS, fancy some noise in all kinds of styles in this unique genre check the whole video.
---
The Inspiration

Years ago I visited "KLANKENBOS" and left with a smile on my face: what a fine place the be, hear & feel the nature combined with all kind of sound installations.

Some months later I did the KLANKENBOS field recordings focussing on the red boxes knowing I once could use this for a (sound)project.

2022 was the moment, SONICrider got invited to do a virtual performance at the NorCal NoiseFest 2022.

Since noise is a genre I never did and on the other hand as SONICrider I tried to make something that fits into the things I do: I'm happy with the visual and soundscape.

KLANKENBOS (the visual) became an ambient piece of music using the red boxes in different ways combined with a wood grinder: linking the forest, the mechanical boxes & the force of destroying wood. A metaphor how "we human beings" use our planet.

✌️