WELCOME TO THE FUTURE
Morphic Resonance is a serie of "Improvised Live Electronic Music"

MR19 LSDice and SONICrider did a duo performance where SONICrider starts playing some ambient/drone tunes and after a quote by Alan Watts "The future is a concept, it doesn't exist", David Sullivan joined Jurgen Winkel.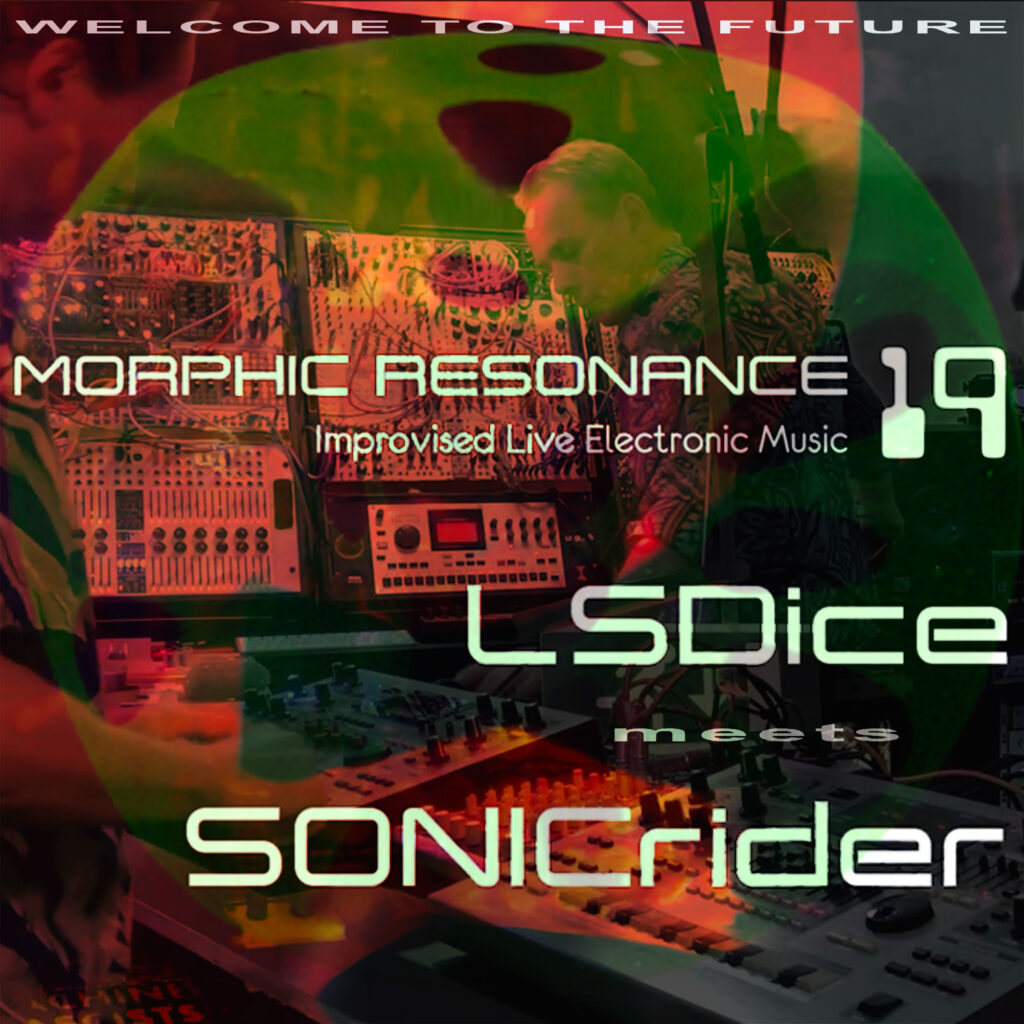 SONICrider invited David Sullivan (together LSDice) to join his live stream for Morphic Resonance. Beside the music we prepared a green screen visual environment, which worked well :-).

Release date(s):
Sound – December 16 2022
Video – December 16 2022
Artist:
SONICrider & LSDice
"Single" (one track):
WELCOME TO THE FUTURE
Play-time:
1:06:54
Recording:
SONICriderSTUDIO
Mastering:
SONICrider
Genre:
Live studio session, streamed via Morphic Resonance and later on uploaded (sound), December 10 2022
Released by:
SONICrider and LSDice
"LSDice ia a live techno act using MC505, hardware and modular gear."
Cover-art:
SONICrider
Cover photo:
Morphic Resonance and SONICrider
WELCOME TO THE FUTURE (SOUND & VISION)
Since the stream was on Twitch the live moment is gone – MR uploaded the recordings on their YT-channel.

WELCOME TO THE FUTURE (SOUND)
---

MR19 HardWired LIVE
The MR19 stream started with HardWired (tripped out beats and warm hazy synth tones)
---