Music For Peace
Somehow Peace is the most used word at the moment since Peace (and common sense) is what the world needs.

So when using the TipTopAudio Buchla modules ((Dual Oscillator Model 258t and Quad Function Generator 281t) in a real patch starting the serie the "Buchla" story: the peace vibe was prominent.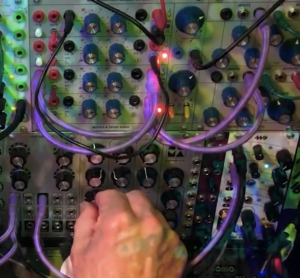 Combining the Buchla modules with the SOMA lyra FX and the ADDAC 112 created a emotional layered piece of music.
At the moment only the visual is released. For deeper information about the approach of "Music For Peace" read the info below the visual in YT.
More info about the TipTopAudio Buchla modules check this website.
---
Release date:
March 14 2022
Artist:
SONICrider
Single:
MUSIC FOR PEACE
Play-time:
12:56
Recording:
SONICriderSTUDIO
Mastering:
SONICrider
Genre:
Modular/ambient
Label:
Independent (by SONICrider)
Cover-art:
SONICrider (Jurgen Winkel)
Cover photo:
SONICrider (Jurgen Winkel)