THE DROID CODE 601
Der Mann mit der Maschine created an universal cv processor, a module capable of almost all cv utilities you can imagine. The droid code in this example controls the ADDAC 601 "VC Fixed Filterbank".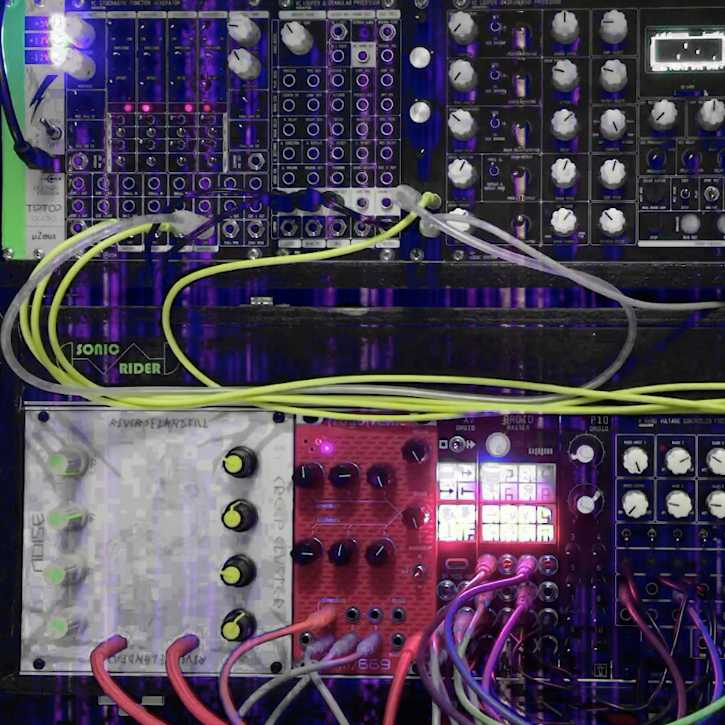 Programming the Droid is intuitive, the code is easy to use and after drawing out the utility I had in my mind programming was done in 2 hours (for a first try pretty good I think :-).
The droid.ini (the file that holds the code) declares the function the inputs, outputs have: there are a lot of functions. For this utility I was aiming for 8 LFO's with there own "speed" control, beside that each LFO has a randomize setting, plus 2 overall knobs that can change each individual "speed" and 'randomize" setting. Download the droid.ini used in this project (ZIP file):
The 8 LFO's use the 8 outputs controlling the 8 cv of the ADDAC 601. Enveloppe follow 1, 3, 5, en 7 are patched into the input 1, 3, 5, 7: this CV controles the clock speed controlling gate 1, 2, 3 and 4 (controlling the Trogotronic).
The piece start with "morse code" based on some "droid code" = THE DROID CODE 601.

(you can download the droid.ini at the end of the post)

Release date:
December 2 2022
Artist:
SONICrider
Visual:
The Droid Code 601
Play-time:
19:23
Recording:
SONICriderSTUDIO
Mastering:
SONICrider
Genre:
AMBIENT (based on field-recordings)
Sound only:
Available soon (Soundcloud)
---
The Droid Code 601
---
✌️