MORPHIC RESONACE
2 x 1 hour streamed improvised electronic music on Twitch.TV.

Date/time:
March 26 2022 | 20:00 – 22:00 CET
Event/stream:
Visit the Morphic Resonance Twitch.TV channel
Line up:
Organized by:
Morphic Resonance a group for electronic musicians & sound designers who like to play improvised live performances. It welcomes all kinds of electronic music but is aimed more towards "Berlin School", experimentation and synthesizer sonic soundscapes.
---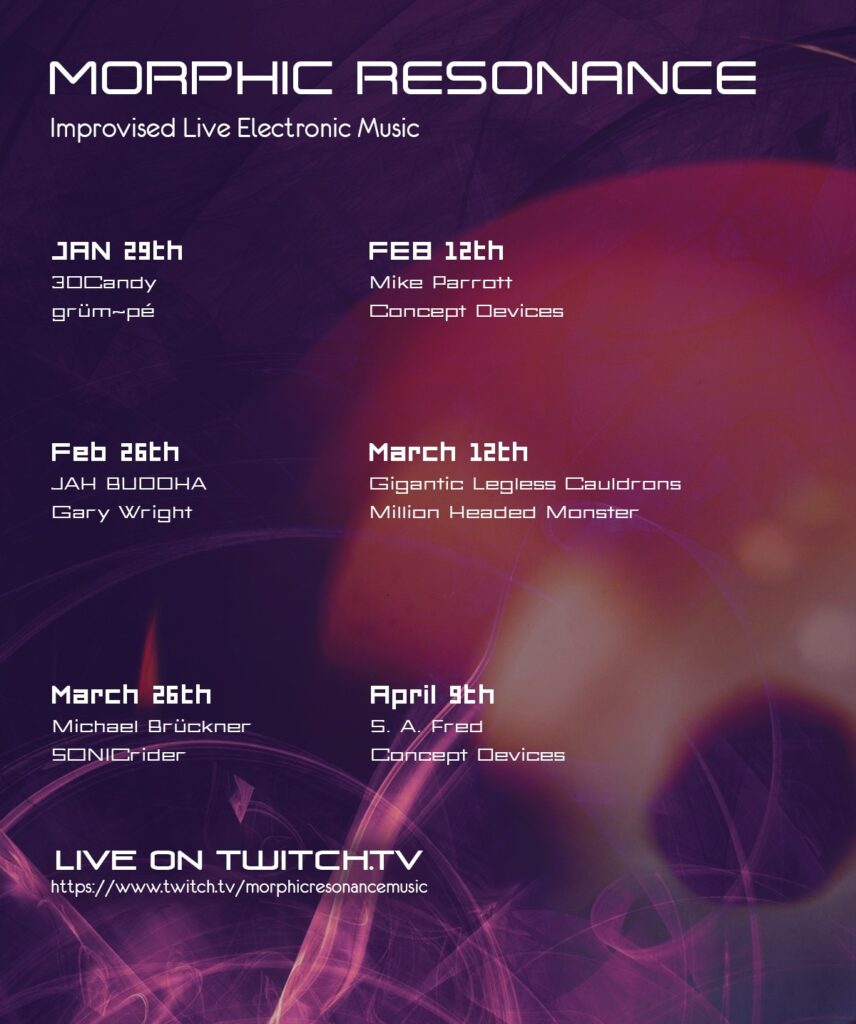 Update April 6 2022, uploaded the live video: