THE B1i2T SOUND by SONICrider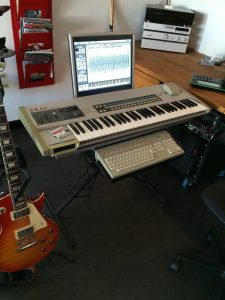 "THE B1i2T SOUND" collection is a WAV collection of sounds sampled with the AKAI X7000.
Inputs (sound generator, microphone or live instrument) royalty free created by SONICrider.
The sound is typical eighties colored due to the 12 bit processing.
Use, edit, crop, reverse, pitch ….. the sounds to your own need & have fun.
Hopefully the sounds inspire you!
Mentioning the source "SONICrider with a link" is nice but, sharing the source is perfect!
See the individual tracks for in depth information.