A new Belgium strictly modular label Modular404 released the SONICrider single Timelessness.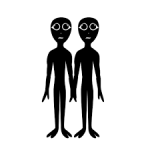 Release date:
July 24 2018 (on all major music platforms)
Artist:
SONICrider
Recording:
SONICriderSTUDIO
Mastering:
SONICriderSTUDIO
Genre:
Experimental Electronic
Cover-art:
SONICrider (Jurgen Winkel)
Cover photo:
SONICrider (Jurgen Winkel)
About Modular404
"Dedicated to modular synthesizer music"
Modular404 wants to offer you a selection of great modular music, to make you enjoy sounds you've never heard before.
All tracks produced in realtime with modular synthesizers
Computers used only for recording and mastering
Track length: 404 seconds
More info, news and releases check Modular404 website or Facebook.
About Timelessness
"The earth has time enough and will survive all species that's for sure: one specific specie lives timelessness as if nothing matters. But it does!"
An experimental electronic track 100% analog arrangement.
"I recorded live in one take – 5 versions of the "TIMELESSNES" arrangement as a stereo recording (Mackie 1604 VLZ pro into Ableton via UAD Apollo).
Mastering with Softube Console 1 Solid State Logic SL 4000 emulation and LUFS metering obtaining a -14,1 LUFS.
After mastering and listening the 5 version 3 are favs: those 3 shared with friends, musicians & modular404 to select the final version."
Listen/support "Timelessness" on your favourite platform.