HYPEROBJECTS
How do humans relate to ecology?
12.500 years ago, we divided the world into nature and culture, into man and animal, with man in the leading role.
This way of thinking in terms of boundaries and species, also known as anthropocentrism, must change because humans, animals, and things are interwoven, according to Morton.
We are all symbiotic beings that are intertwined with other symbiotic beings.
Timothy Morton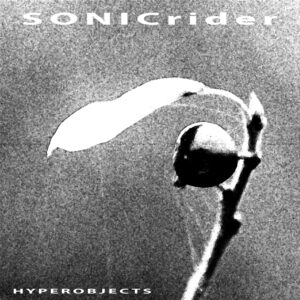 Release date:
August 7 2020
Artist:
SONICrider
Compilation:
Dutch electronic Masters (various artists)
Play-time:
10:01
Recording:
SONICriderSTUDIO
Mastering:
SONICrider
Genre:
Modular/experimental
Label:
The Cosmic Musical Connection
Cover-art track/compilation:
SONICrider (Jurgen Winkel)/The Cosmic Musical Connection
Cover photo track/compilation:
SONICrider (Jurgen Winkel)/The Cosmic Musical Connection